Welcome to SportSmart Consulting
Thanks to Lincoln City FC for allowing us the opportunity to present the winners of the U16 category at the Keith Alexander Tournament with their prizes at half time recently. Pictured below are the U16 squad along with Dean Walling, ex Leeds United, Carlisle United and Lincoln City player.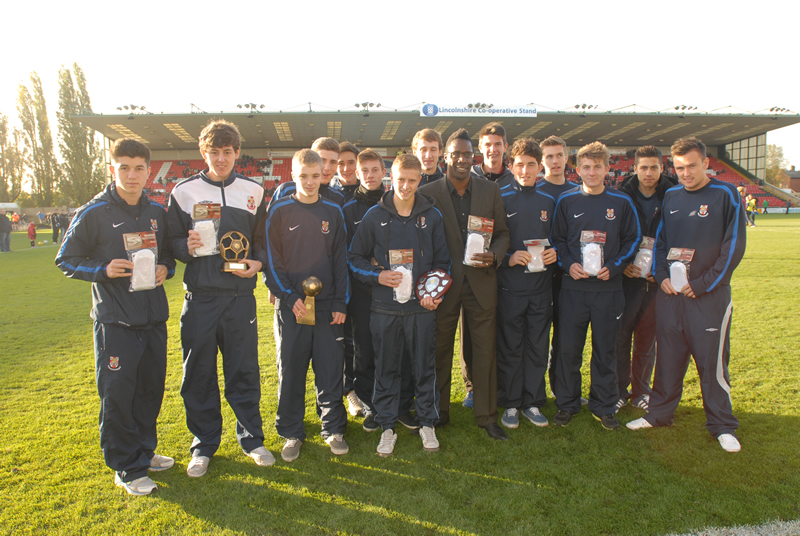 ShockSock and SportSmart
We are very pleased to announce that SportSmart will be working with ShockSock from USA to provide their products to the UK market. ShockSock products provide protection against impact and 'stamp' injuries. With so many high-profile meta-tarsal injuries, the need for protection has never been greater. Contact us for more information on these fantastic products!

SportSmart to provide Admin Software for Keith Alexander Tournament
We are proud to have been chosen to provide the administration software for the Keith Alexander Tournament. Keith was a great influence on the game in the UK and, through his work with clubs both large and small, he impacted on players of all ages. The tournament provides a fitting tribute to Keith by affording the opportunity for younger players to compete in his memory.
SportSmart Consulting at the Atlanta Expo
SportSmart recently attended and presented the SportSmart and Sessioncoach software at the recent Atlanta Soccer Expo.